Llanelli Lock Changing Services
All Things Locks are lock change specialists, providing lock replacement services throughout Pontyberem, Llanelli and surrounding areas. We are fully insured, trained professionals with years of experience, and we are all DBS registered to give you peace of mind.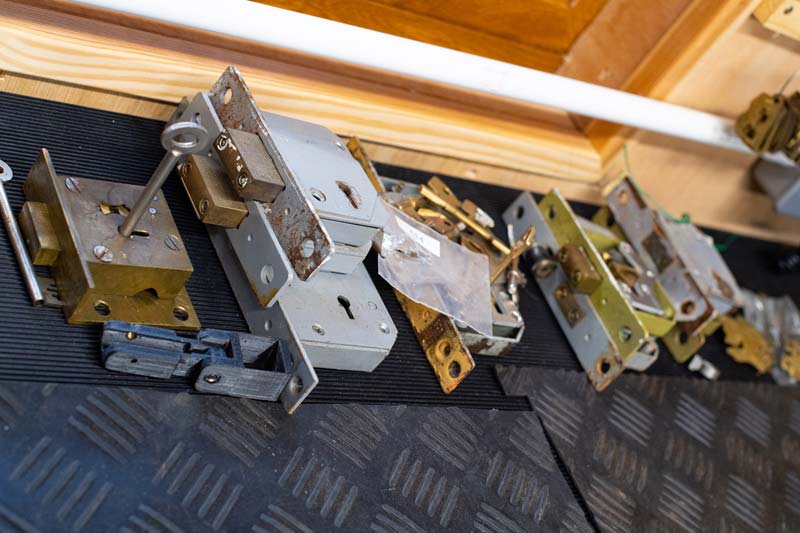 Why Should I Change My Locks?
We recommend key lock replacement if you have just moved into a new home, if you have recently been burgled or if you are concerned about your home's security.
We'd also recommend having the locks changed if you suspect your lock isn't British Standard, as insurers often won't pay out for a break-in if your door lock does not meet their requirements.
Types of locks we can change include mortise locks, cam locks, UPVC cylinders, night latches and window locks.
We will always offer the best advice for your property, budget and required level of security so that you get value for money as well as peace of mind.
If you need a lock change or a lock replacement in Llanelli or Swansea, contact us today for a free no-obligation quote.
Supporting Landlords: Lock Replacement Services
Are you a landlord of one or multiple rental properties?
All Things Locks offer a dedicated lock replacement services for landlords in which we can be on-hand even at short notice * to change the locks on your property.
Whether it's the front door, windows and side gate or every lock on the property, we offer competitive prices to landlords who are looking to increase the security on their properties when a tenant has moved out.
View our landlords page for more information, or contact us for a quote.

Burglaries & Break-ins
One of the worst feelings in the world is the realisation that someone has forced their way into your property, and it often leaves people feeling too frightened to sleep in their own homes. All Things Locks offer a 24 hour lock replacement service, and can be on-hand as soon as possible to repair or replace your locks and get your home secure again. Where necessary, we can also provide a boarding-up and UPVC services for further peace of mind. We are DBS registered and fully insured, and can replace and repair all kinds of locks for windows as well as doors and side-gates. Call us directly for urgent enquiries on lock and key replacement.
CALL US NOW: 07557 273403
Do You Need A Lock Changed in Llanelli or Swansea?
Get in touch with Phil at All Things Locks today: